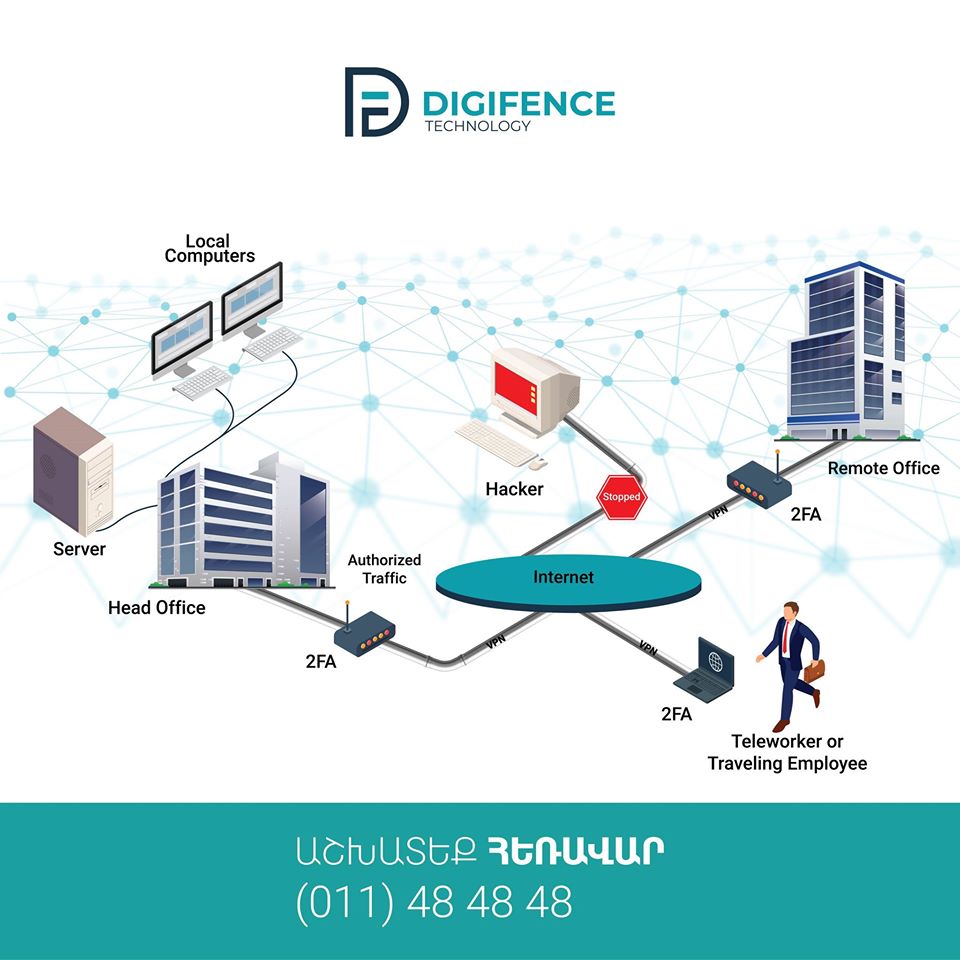 To ensure the security of teleworking, DigiFence employs Virtual Private Network (VPN) and two-factor authentication (2FA) technologies. In this case uses
▶️stable and up-to-date encryption algorithms
▶️ two-step authentication by password and certificate
which allows to build a secure tunnel between remote locations, thereby protecting your computer network from possible risks.
The advantages of VPN:
✅ technology are stronger encryption
✅ less vulnerabilities in software
unlike 👎👎 AnyDesk, TeamViewer and similar software solutions.
If you want to work remotely meanwhile maintaining the security of your business information, the most reliable and effective way is VPN technology.
Call
📞 (011) 4️⃣8️⃣4️⃣8️⃣4️⃣8️⃣ - hotline (round the clock)
🔠 (011) IT IT IT 😉
Or write to our page 👉 📩